The Climate-proof Together platform is a network for and of professional "Climate Workers" who are engaged in rendering the Netherlands resilient against climate change. Our efforts are focused on waterlogging, heat, drought, and urban flooding. By compiling practical experience and sharing knowledge, we are devising more efficient and faster solutions, which saves us from having to reinvent the wheel time and again. The Climate-proof Together team constitutes the foundation of the network; it is working on the expansion of, the commitment to, and the activities within the network.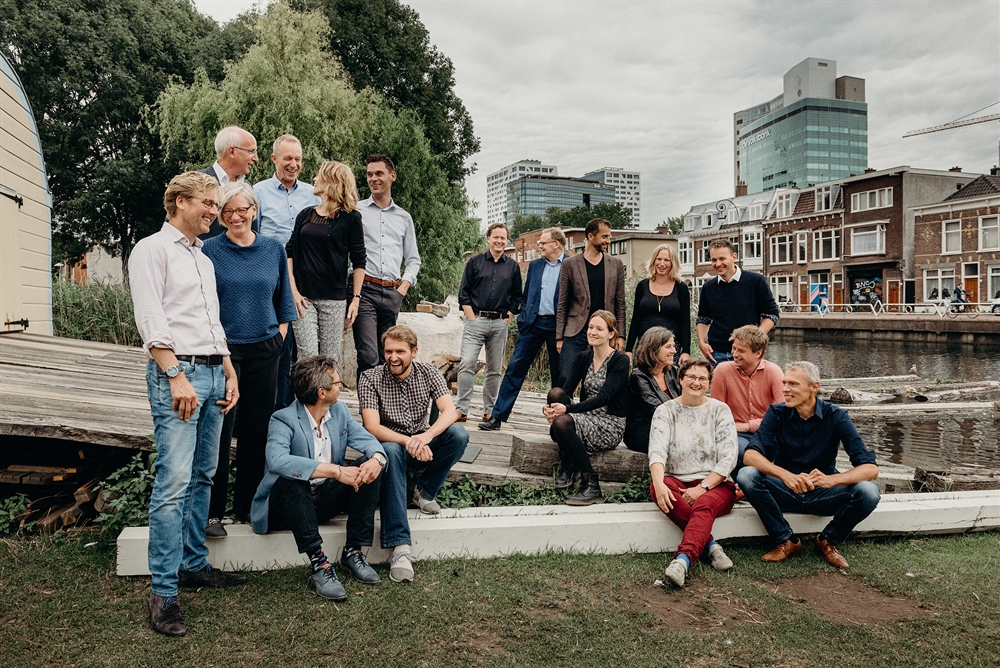 Photo: growing network of Climate Workers
Why Climate-proof Together?
The climate is changing, and extreme weather is occurring more and more frequently. Government authorities, private parties, and NGOs are increasingly addressing climate change. This raises a range of new questions. In order to avoid fragmentation of efforts, efficient collaboration is vitally important.
How can the Climate-proof Together team help you?
Depending on your question, Climate-proof Together can be your:
Helpdesk: We will provide you with an immediate answer or pass your question on to an expert;
Sparring partner: In a personal interview, we will explore your question together. We will offer you such tools as examples, contacts, sources of information, and strategic tips;
Liaison: We will bring parties together – within your region or relating to a specific issue – in an active working format, e.g., a session or master class. Other examples of ways in which we make expertise and experience available to a wide group are webinars and mini documentaries;
Stage: We will turn the spotlight onto your initiative or idea, and garner national attention.
Do you have a question about climate-proofing the Netherlands? Climate-proof Together helps you find the answer. Please send an email to info@samenklimaatbestendig.nl.
The Climate-proof Together platform has been set up under the Delta Plan on Spatial Adaptation. It is funded by the Ministry of Infrastructure and Water Management and the Association of Netherlands Municipalities, and facilitated by the Foundation for Applied Water Research STOWA.